I can just eat these boys up! We have been enjoying these random days with great weather. After a busy Fall/Winter photographing families I took a little break from my camera. I'am now starting to get back into taking more pictures of my boys and my family.
Since I failed miserably last year with a project 365, I decided to do a project 52 along with
My Four Hens Photography
. It is way easier to focus on one picture a week instead of daily pictures. My submission this week was the picture of Diego below.

Of course I couldn't leave my little brother out of the fun.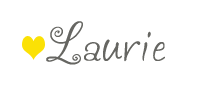 Add a comment »