This month our theme for our blog circle is The Way I View Dress Up/Halloween. Halloween is my favorite holiday. I was so ready to take these awesome pictures of my boys in their costumes. Things didn't quite start out like I hoped. I was dealing with two grumpy boys. It was a big crying fit of a mess. I don't normally take pictures of my boys in time out, I promise. I couldn't help myself this time. It just looked pretty funny seeing Iron Man and Spider Man sitting in time out. They were not happy when they saw my camera either, which explains why they are looking away.


So the little shoot I planned for them before we headed to out did not happen. I did manage some pictures with our buddies a while later, once they were in a somewhat better mood.
A few months ago, I decided to play dress up with my boys. I pulled out some old costumes we sat them in front of a black blanket and let them act silly. Who needs daughter to play dress up when you have these two handsome dudes.
I hope everyone had a Happy Halloween! Now head on over and check out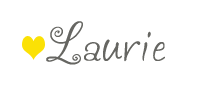 7 Comments »