I know I promised I would update this blog, but I have been super busy these last few months with sessions. I can't complain, I'am honored that so many people trust me to capture their families. Truly I'am blessed, even If I only do this as a part time level, to be able to spend my free time with something I love to do. This month our theme is all about blessings. Even though I'am super swamped, behind on editing, I'am still blessed to be able to be busy. Here are a couple of images from sessions I have had. I have the best clients. I can't really can't call them clients, they more like friends. They believe in me and keep coming back to me, even when I'm still working on getting better and finding my style.

The biggest blessings in my life are my boys. I'am a proud BOYMOM. I know everyone always says this about their kids, but I don't care, my kids are my world. I was the girl that was totally not going to have kids. I didn't want any part of motherhood. I was completely content with my life and I didn't care about what all my friends told me. I was a proud Aunt to 7 nieces and nephews and that's all I needed. Then I got married, and I got the fever, baby fever. Bad. So then a few years later we welcomed our first son. Despite all those sleepless nights, and the baby blues, I LOVED him and I LOVED being a Mom. I was on cloud 9. Never ever, did I think I would be that much in love with this little guy that looked just like his Daddy, but with my dimples. Never ever, did I think I would be the one to say, "once you have kids, you will know what true happiness is". Then 18 months later, we had our second son. I was the Mom that was scared that I would not be able to love another child like I did my first born. Boy was I wrong. It's unconditionally, undeniably love at first sight.
I have to warn you some of these pictures are terrible. These are the ones I don't show to anyone, I keep them for me. I tend to keep "technically wrong" images of my boys. I can't make myself delete these. Especially from this series, where I took the boys out so I can practice with backlighting, I just snapped and captured my boys being themselves.
Check out the rest of our blog circle, and
Vicky's take here!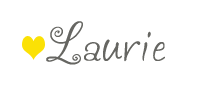 5 Comments »